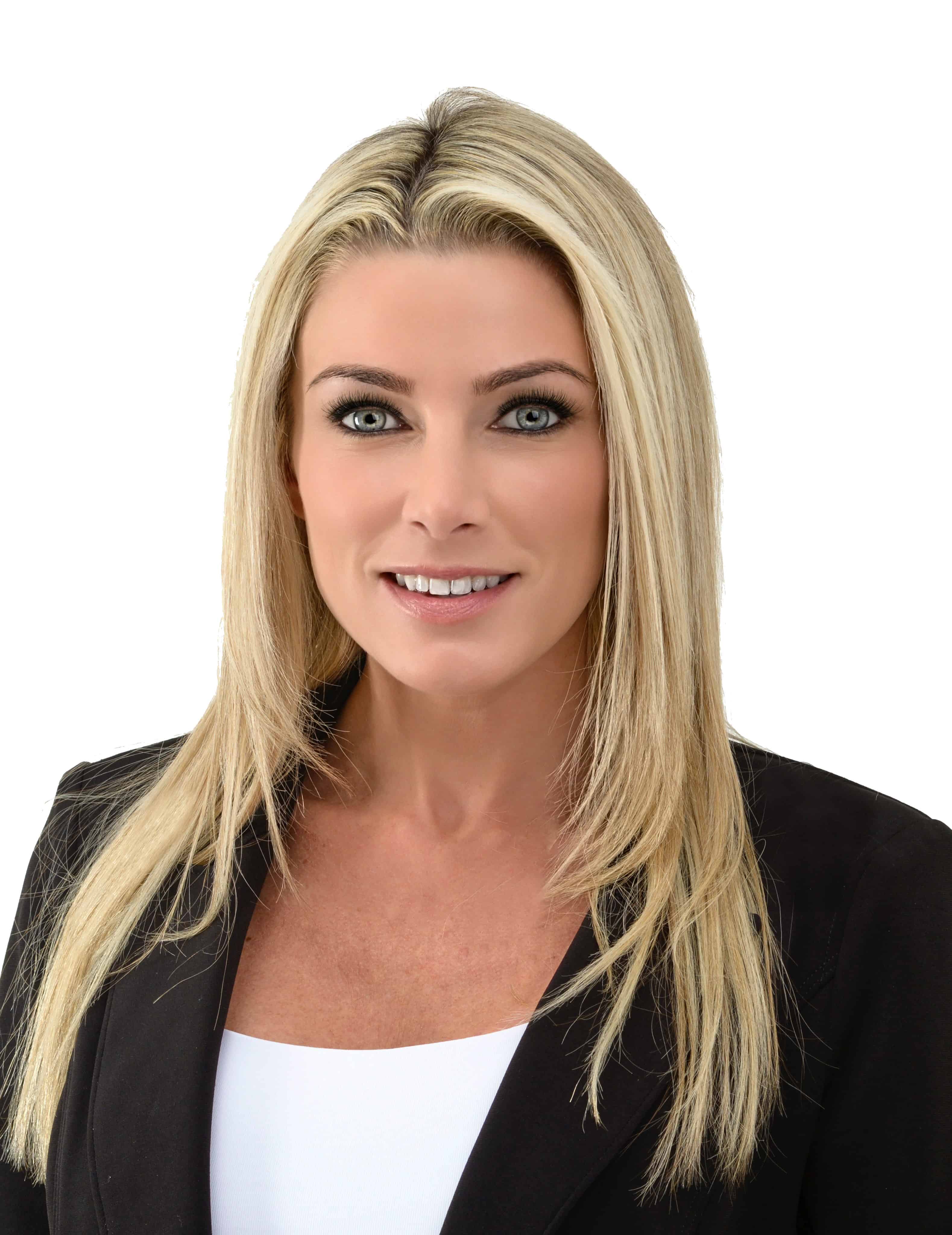 The Gino Bello Homes Sales Team | Licensed Real Estate Salesperson Houlihan Lawrence
Houlihan Lawrence
237 Mamaroneck Avenue
White Plains, NY 10605
Email Phone: 917-653-4099 Direct Phone: 914-328-6300x15332 Fax: 914-328-7902
About Jessica
Jessica Sigmund loves to work. She has a seriously strong work ethic and has found her passion in the Real Estate industry. With that being said, she didn't quite find her career path until she began working as a property manager in Westchester County. Jessica was employed, trained and guided by her Aunt's Management company, "DeLaurentis Management" which has been established for over 30 years in White Plains, New York. This was Jessica's first taste of real estate and since then her career has continued to grow and blossom. After a little over a year she decided to go off on her own with the support of her Aunt & Uncle and learn the housing market. Since then Jessica has recently won "Rookie of the Year 2018" at her Houlihan Lawrence White Plains office which she credits to her team, The Gino Bello Homes Sales Team. Gino and Gerry took Jessica under their wing at the beginning of 2018 and have mentored her into a confident, knowledgeable Connecticut and New York Real Estate Agent specializing in Buyers. Jessica loves to acknowledge that without Gerry and Gino she would have never had the success she has had in such a short period of time. "When you learn from the best there's no where to go but up." Jessica states about her team. Jessica became voraciously interested in houses, architecture, and most importantly the feeling of fulfillment that comes from making people happy. "There is nothing I like more than seeing a client's joy over finding their new home." A people person to the core, Jessica finds it easy to listen, something she says is crucial to any relationship, business or personal. "Once you stop listening, everything falls apart." With a degree in Human Services and Business Management, Jessica knew she wanted her own business someday, and real estate is a lot like running your own business." While she may be somewhat new to the field, she is continuing to prove that this might just be her calling. Home buyers and sellers, alike, rely on Jessica for not only her knowledge and business acumen, but for her poise under pressure and steady commitment to a positive outcome. Perhaps that's a result of the years she's spent practicing Bikram yoga, or the sense of calmness she receives from catching the sunrise at Rye Beach with Judge, her four-legged Vizsla best friend. Or, maybe, it's just that this Port Chester resident absolutely loves what she is doing. "
Licensed Real Estate Salesperson NYS & Connecticut
Member of Hudson Gateway Association of Realtors
Member of Hudson Gateway Multiple Listing Service
Member of New York State Association of Realtors
Member of National Association of Realtors
Jessica's Testimonials
Last year I was in the market for a new home and worked with Jessica to find my current property. Jessica was patient, kind, and professional as we looked at numerous properties in search of just the right one. Also, I was impressed with how hard she worked to make sure that I found a home that was the right fit for me. I am so pleased with my purchase - it suits me very well - and Jessica made the whole process easy. I would use Jessica again and would certainly recommend her to family and [...]
Telvi - New Rochelle, NY
If there was more than 5 stars I would give them to Jessica Sigmund. She actually follows up, stays in contact consistently and makes the process of finding the perfect place for you and your family. We had never experienced such professionalism within the Real estate market until we worked with her!!!
R. Ely - Harrison, NY
Jessica was extremely professional and responsive to all of our real estate requests. She went out of her way in helping us to rent an apartment locally, and eased all of our concerns as this was our first time renting. I would highly recommend Jessica!
Jfingold - White Plains, NY
Jessica was extremely helpful in the process of finding a new apartment. She was always very responsive both in the searching process and when getting things up and running. Knowledgeable of the surrounding area and provided some great recommendations for local activities and services.
M. Pisera - White Plains, NY
Jessica was incredibly helpful communicating with the management company of our new building and did everything she could to help us get the apartment we loved!
M. Laporte - White Plains, NY
Jessica was great. She was very responsive and did an excellent job helping us pick the perfect place. We were first time home-buyers, but we had a solid idea of what we were looking for and Jessica was great about listening to us and didn't try to sell us on something we didn't actually want.
W. Nauman - Ossining, NY
This agent talked us out of a bad idea, and helped us find out dream first home! She's funny and loving, and we couldn't imagine doing this with anyone else!!!
D. Bee - Pleasantville, NY
I truly enjoyed working with Jessica, as I looked to buy my first home, a coop. As soon as we met, I knew we would work well together. Jessica is friendly, professional and has a wealth of knowledge to share. She had my best interests at heart from the start. We spent an entire afternoon together looking at several places, but one stood out to me and Jessica sprung into action. She made it all happen, from getting a statement from me for the owners (nice touch!), putting together an offer [...]
Erin - Bronxville, NY
You will not find a more honest, trustworthy agent. Jessica is knowledgeable about many areas and only took us to areas and properties she knew we were interested in and did not give us the run around. She went out of her way to questions that had nothing to do with the properties, (i.e. parking, train, etc., the area in general, restaurants, etc.). The experience was less stressful because I trusted her and her judgment. She pointed out the positive and the negative in each property. I [...]
S. Bella - Eastchester, NY
Jessica helped me a lot for finding my rental! She went out of her way to help us even though she normally does sales. Very knowledgeable about the places we visited and gave us some great advice about renting, the area, and potentially negotiating. She was very responsive and fast as well with communication. Glad to work with her and I'd love to work with her again if I want to buy a house!
J. Tsay - White Plains, NY